LAYING THE FOUNDATION: AWAKA UGANDA AND CHILDVOICE INTERNATIONAL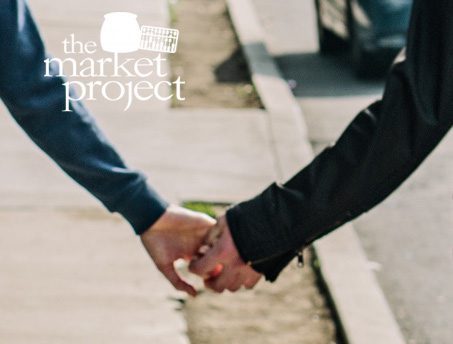 Dorothy Taft travels to Uganda and lays the groundwork for The Market Project by meeting with potential business partners, identifying prospective markets, and creating relationships with therapeutic and psychosocial resources.
This trip to Uganda was not unlike Dorothy's earlier trip to Myanmar. In Uganda, she touched base with officers at the US embassy, established a relationship with our care partner, and met our TMP Enterprise partner Eve Zalwango of Awaka Uganda.
The Republic of Uganda is a landlocked East African country bordered by Kenya, South Sudan, Democratic Republic of the Congo, Rwanda, and Tanzania. The Market Project's work will focus on war-affected individuals located in Northern Uganda. Almost 200,000 households in Northern Uganda and countless other individuals have been touched by death, violence, abduction, and suffer severe psychological and physical damage as a result.  Pervasive violence perpetrated by the Lord's Resistance Army and Ugandan government's forces had ravaged the region beginning in 1987; the truce was signed in 2006.
Compared to the rest of Uganda, the north has the greatest proportion of households living below the poverty line. More than 80% survive on subsistence agriculture and thousands of women have given birth while forced to live in the bush. At best, households that had taken shelter in IDP camps are now beginning to stabilize, accumulating wealth and assets about ten years after returning to society. At worst, households, particularly if led by a single woman or if located in a rural area, can take far more than 10 years to achieve economic stability. The mental and physical wellbeing of an entire generation is at risk.
Our therapeutic and psychosocial care partner in Uganda will be ChildVoice. Believing that working with children and youth will lead to a stable and enduring future for Uganda, ChildVoice uses a "two-pronged approach in rehabilitating war-affected children and surrounding communities" First, ChildVoice provides orphans, former child soldiers, and members of displaced families with counseling, literacy and numeracy training, life skills training, vocational training, and income generating projects. In this first approach, ChildVoice works directly with the individual to establish a safe and enduring relationship through which holistic healing can take place. Second, ChildVoice engages communities that have non-existent or very weak institutions like education, health care, sanitation, and jobs. They help rebuild or fix schools, establish health clinics, invest in clean water and sanitation services, and help establish income-generating programs. ChildVoice International is also working on a project entitled "Enduring the Night." This project seeks to spread awareness of their work and the plight in Northern Uganda by sharing stories of transformed lives through a book with beautiful pictures and moving first-hand accounts.
Dorothy also had the pleasure to meet our (now) business partner Eve Zalwango. Eve is the founder and owner of Awaka Uganda, a woodworking design and manufacturing business located in the city of Gulu in Northern Uganda. Eve employs numerous men and women and produces beautiful hardwood furniture for customers in Uganda, particularly the European ex-pat community located there. Our goal is to partner with Awaka by starting a supply chain business. The Market Project would employ 20 or more individuals and would primarily focus on helping supply treated hardwood and a few components to Eve's workshop. This way, we can help Eve employ more women who have gone through the ChildVoice program and allow her to expand her business to eventually export the locally made items to the global market.
There is still much work to be done in Northern Uganda. Entire communities have been shattered by decades of violence and men, women, boys, and girls have been left with little hope of a future. Our goal is to partner with those who are already doing valuable work in order to bring greater levels of healing and peace to this tragic and war-torn area. The Market Project is overjoyed to have the opportunity to be even a small part in the healing process of individual's lives in Northern Uganda.
Stay up to date on our impact
Join our email newsletter to hear stories of our work.