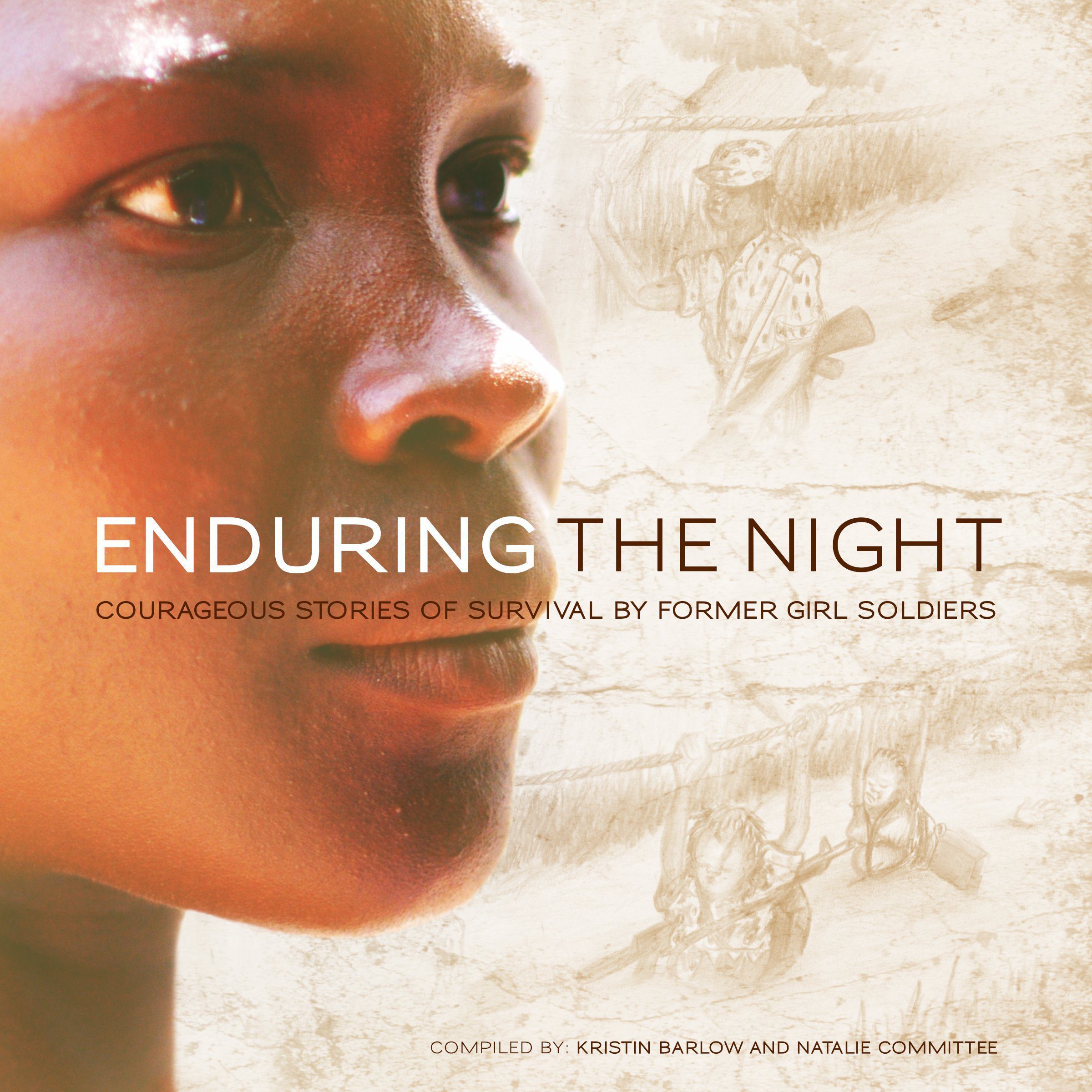 ChildVoice International releases photo book chronicling the lives of former girl soldiers and survivors.
"For girls in the bush, life was somehow harder. Some days when I thought I could just die, I found that there was still more to endure in the night." Says Grace Akello.
Enduring the Night shares the story of survivors.
The authors, Kristin Barlow and Natalie Committee, spent a combined eight years working with female trauma survivors in Northern Uganda. They have come to know the young women whose stories are told and the ways in which ChildVoice's local approach to trauma rehabilitation has enriched their lives.
The young women tell their stories alongside evocative photographs, illuminating the weight and reality of these women's stories.
For ChildVoice, these "girls are not victims, they are survivors."
"We know them, and so do you. They are – mothers, daughters, sisters, and friends, and the world needs to hear their stories."
ChildVoice exists in order to help these women rebuild their lives and in turn, their communities.
Enduring the Night honors their stories.
To purchase the book, click here. For a video with more information, click here. 
Stay up to date on our impact
Join our email newsletter to hear stories of our work.