How TMP Creates a Trauma-Informed Workplace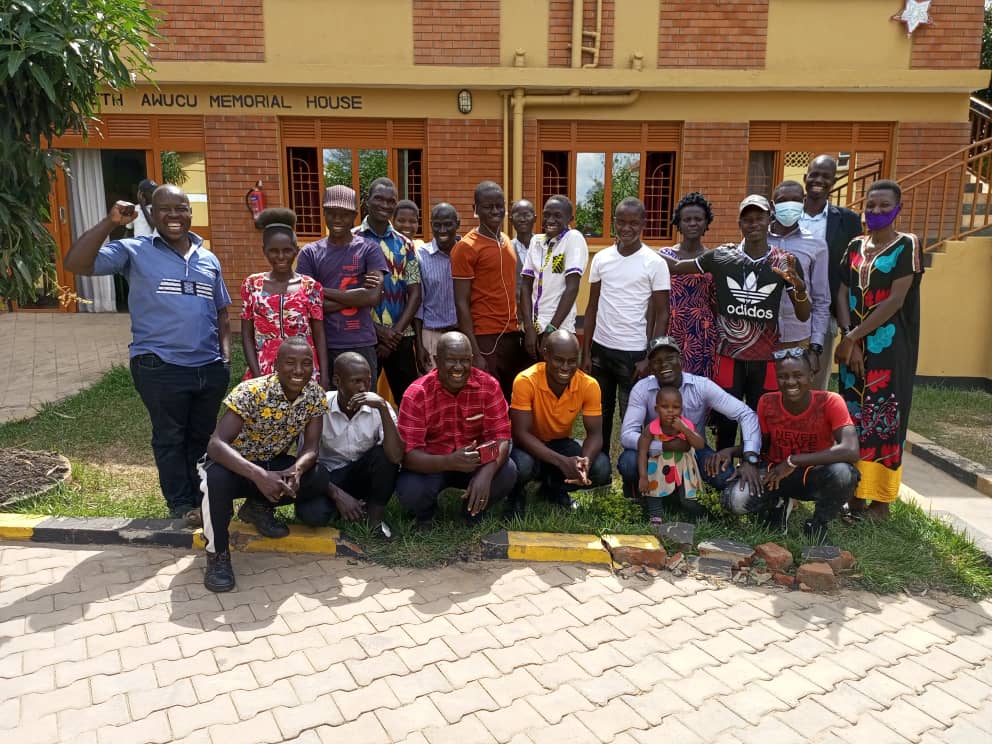 Here at The Market Project (TMP), we believe that healing from trauma is possible for survivors, regardless of their current vulnerability. Trauma impacts people from all walks of life, across regions or educational and economic levels. To that end, anyone who has a job will benefit from a trauma-informed workplace. For the most vulnerable, a healthy workplace can set them on a path of recovery. 
In this post, we'll explore four tangible ways to create a trauma-informed workplace for survivors, everywhere, and why striving for it is so important to TMP. 
What is "Trauma-Informed" and Why Does it Matter to TMP?
Creating a trauma-informed workplace requires (1) a realization of the impact that trauma can have on our lives, (2) a recognition of the signs and symptoms of the effects of trauma, (3) the creation of policies and practices that integrate this understanding, and (4) intentionally resists causing further trauma.
TMP strives to make healing a tangible reality for the employees in the workplaces we build. Many within our target population have faced multiple traumas over the course of their lives, including exploitation and trafficking. There are far-reaching impacts of complex trauma, and numerous adaptations are developed to survive it. The path to healing requires responses and interventions that are not typically found in the workplace. We remain committed to changing that.
Creating a Trauma-Informed Workplace
Provide Trauma-Awareness Training for Team Leaders
Company culture starts with leadership, so ensuring a safe physical and emotional environment for the whole team is most important. A safe environment means that team leaders are providing appropriate responses to the individual needs of trauma survivors. Managers strive to establish a workplace culture where conversations and training promote a sense of safety.
TMP mentors leaders of the businesses we build to conduct company operations with transparency and make decisions with the goal of maintaining trust among employees and others involved with the company. 
Provide Support Groups for Employees at Every Level
We offer the opportunity for transformative change by utilizing stories and lived experiences through peer support. This promotes recovery and healing, helps establish safety and hope, builds trust, and enhances teamwork. Peer support groups can serve as a model for gaining or regaining one's voice.
TMP does this through what we call Healing Groups. Through the group sessions, attendees begin to understand and grapple with their own pain, find emotional stability, and ultimately take critical steps in breaking the cycle of trauma. 
Provide Safe Avenues for Feedback
Help employees regain a sense of control over their daily lives by giving both voice and choice to them. Employees are provided opportunities to make daily decisions and set goals for personal growth and connection. 
TMP helps provide a safe avenue for feedback using a confidential survey of employees, intentionally administered outside of the management structure of the business. The resulting insights into the work culture inform the leadership that further training is needed. 
The semi-annual surveys can also shine a light on the health of the company itself. There are general expectations around being a "Great Place to Work." We want to add "trauma-informed" to that list.
Provide a Supportive Community for All
Instill trust in fellow workers by establishing a culture where interpersonal interactions promote a sense of emotional safety. Safe, authentic, and positive relationships can be corrective and restorative to survivors of trauma and exploitation. 
Within our businesses, employees' previous dehumanizing experiences are replaced each day with interactions from management and colleagues that demonstrate respect, safety, and community. As TMP workplaces embrace a trauma-informed ethos, we see the dignity of each person reinforced.
Businesses and organizations that embrace these avenues of support for their employees can and will significantly impact a survivor's recovery process. Creating a trauma-informed, healing workplace is a fluid and ongoing process. But it's possible and necessary. 
Read more about how The Market Project Stands in the Gap for survivors of complex trauma, trafficking, and exploitation, and join us in the movement to build healing workplaces.
Stay up to date on our impact
Join our email newsletter to hear stories of our work.