The Importance of Measurement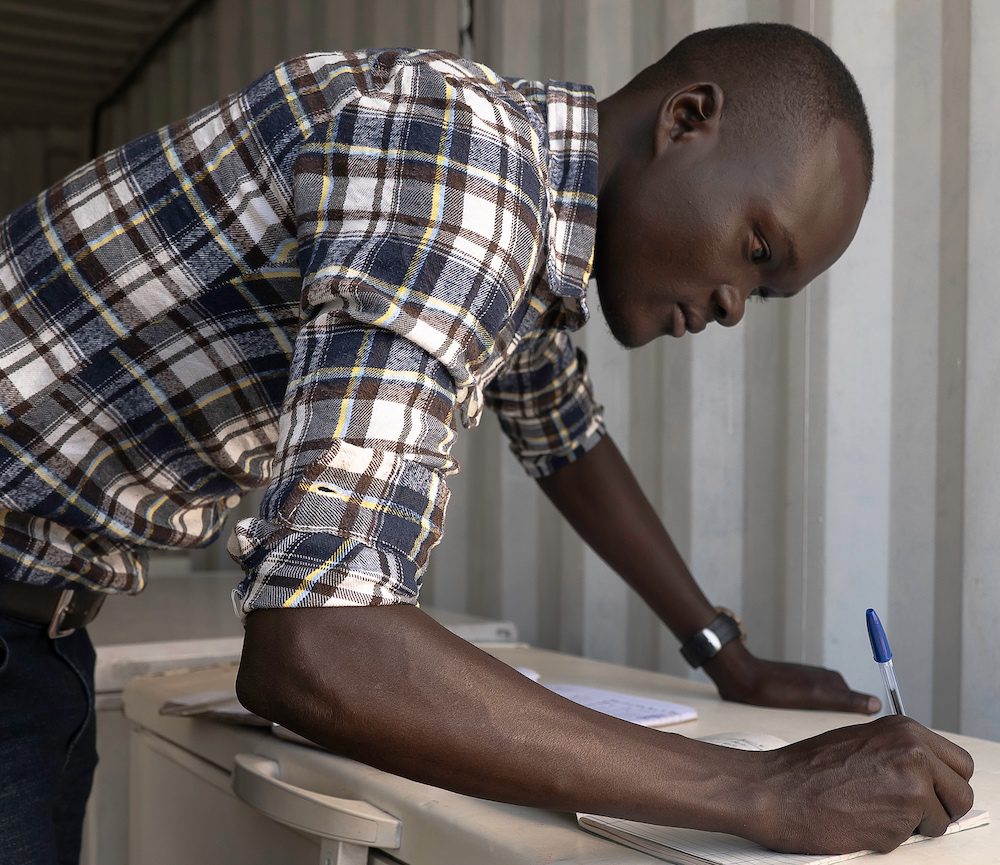 The Importance of Measurement
Findings from our 2022 Nguvu Dairy Employee Survey
When The Market Project was featured in October 2022 in a case study about creating trauma-informed workspaces, one of the key takeaways was the importance of measurement.
"The relative infancy of most survivor empowerment and employment programs—and the complexity of challenges faced—make monitoring, evaluation, and iterative learning core to their success." – Business for Social Responsibility (BSR)
In this post, we'll dig a bit deeper into data collection with the most recent impact evaluation survey of Nguvu Dairy employees. Focusing on methodology, what story does the data tell? What are the lessons we can learn from it?
Monitoring
The Market Project carries out a semi-annual impact evaluation via a confidential survey of employees at Nguvu Dairy. With this analysis, we collect quantitative and qualitative data about Nguvu's employees and managers, focusing on:
Economic health and social standing;
Previous exposure to trauma;
Psychological health; and
Experiences in the workplace.
We know, going into this, that the vast majority of Nguvu staff have experienced high levels of trauma. What we learned is that the trauma comes from many sources: natural disasters (75%), physical assault (54%), witnessing a suicide (52%) or homicide (45%), or sexual assault (21%). Among those same employees, around 50% met the criteria markers for being at risk of human trafficking.
With our end goal to create healing, dignity-affirming workspaces, knowing this information about Nguvu staff is foundational to understanding the impact and ongoing success of the healing workspace.
Evaluation
The data collected from the survey paints a clearer picture of the issues we're addressing and how a trauma-healing focus can address them.
We know that having consistent employment and pay can greatly reduce vulnerability to human trafficking. During our survey, we learned that the length of employment increased over the two previous years, with 22% employed for more than one year. For context, being employed for more than four months is considered stable work in northern Uganda.
The financial impact of this consistent pay is undeniable. About 85% of Nguvu staff see the income they earn as their primary or second most important source of income, with 88% of staff reporting a better income than prior to joining Nguvu. Workers typically share up to 25% of their earnings to support immediate and extended family. This addresses a major food insecurity issue, seeing that 13% of the families of Nguvu workers do not have enough food to eat three or more days per week.
Social impact is just as important as financial, with 94% of employees reporting that they felt their lives had improved from working at the Dairy. Approximately 80% of respondents appear to be psychologically healthy, based on responses received around standard measurements of mental health, depression, and PTSD.
Additionally, among those surveyed, 83% of staff felt supported by their social networks; 41% attributed this to having a larger circle of friends through Nguvu, and 34% believed it was due to their participation in the trauma healing group offered annually to Nguvu personnel.
Iterative Learning
As an organization, we are committed to measuring the impact of a stable job in a trauma-informed workplace and learning over time how best to equip managers and leaders within the businesses we build. Those who work in these businesses deserve well-trained leaders. Gathering information like what is laid out above provides us with so many learning opportunities – not just about staff and workers, but about our own effectiveness as well.
The numbers tell a story: steady work and pay provide for individuals and their families; trauma training equips managers to create a safe work environment; trauma-healing groups are helping to foster community among colleagues. From all of this, you can see that lives are – and will continue to be – transformed.
Read more about how The Market Project stands in the gap for survivors of complex trauma, trafficking, and exploitation, and join us in the movement to build healing workplaces.
Stay up to date on our impact
Join our email newsletter to hear stories of our work.