The Contribution of Yogurt in Improving Food Security in Northern Uganda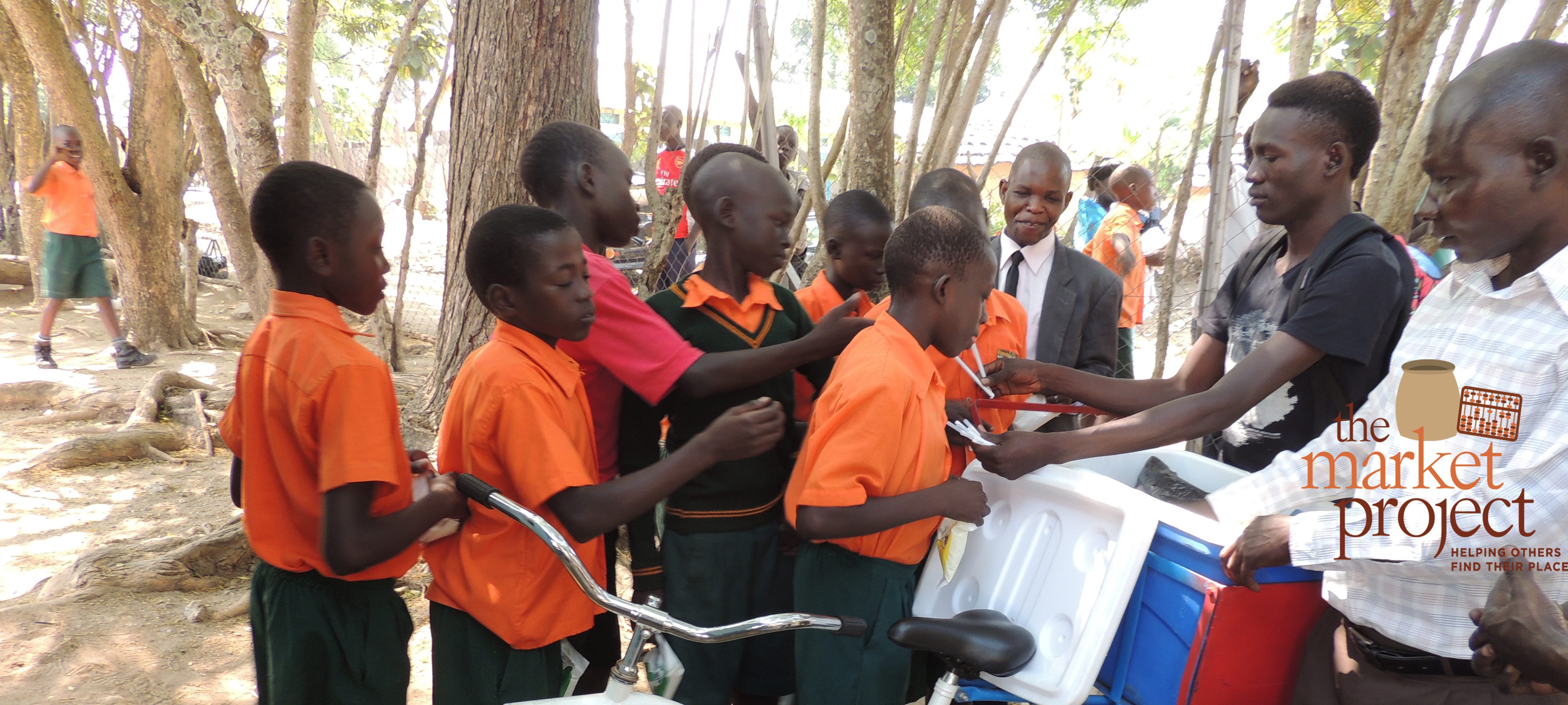 Sub-Saharan Africa is home to some of the most indigent and food insecure countries in the world, with nearly 240 million people lacking sufficient food to lead healthy and active lives.[1]
One particularly affected country in this region is Uganda, specifically its northern sector. Gradually recovering from a prolonged and devastating civil conflict, Northern Uganda currently faces immense food insecurity, malnutrition and undernutrition.
The Market Project's latest business, Nguvu Dairy, Ltd., is now producing and offering in the market flavorful, drinkable yogurt that will make a substantial contribution to improve the food security and nutrition of its consumers.
Food security is the condition in which individuals have constant and reliable food access that is both nutritious and affordable. It is essentially a state whereby an individual is assured where his or her next meal is going to come from, in addition to being able to physically and economically obtain it. At the macro level, food security is about a nation developing resilience to future disruption or unavailability of critical food supply due to various risk factors including droughts, shipping disruptions, fuel shortages, economic instability, and wars. Achieving food security depends on four separate processes namely: food availability, food access, food utilization, and food stability.
With regards to food security, Northern Uganda faces many challenges. Of primary importance, it is still recovering from a two-decade civil conflict that led to the internal displacement of many inhabitants as well as the destruction of many resources. As a result, once readily available natural resources, particularly food, are now scarce. This is evident as 45% of children under 4 years of age live in extreme poverty and 32% of them are underweight.[2] Additionally, 25% of children under 5 in the northern region are stunted, and 34 percent are anemic.[3]
The economic costs of food insecurity for Uganda are considerable. According to the Government of Uganda's National Nutrition Planning Guidelines (2015), the total cost of under nutrition is estimated to amount to 56% of Uganda's gross domestic product (GDP).
As a contribution to improve food security in Northern Uganda, The Market Project is engaging in the production and distribution of low-cost, drinkable, and nutritious yogurt. Nutritional analysis of Nguvu yogurt by Makerere University in Kampala confirmed that each 200-gram packet of yogurt provides the consumer with 6 grams of protein, 45 grams of calcium, and 237 calories. By utilizing locally produced milk in Adjumani, The Market Project's Nguvu Dairy yogurt business is strengthening the local dairy industry. Producing the yogurt locally will also increase the reliability of the supply and ensure that the yogurt is readily available to its customer base.
By distributing yogurt to distribution hubs throughout the Adjumani-Gulu environs, The Market Project will provide yogurt to a wider market of consumers. As we strive to make quality, tasty yogurt that will supply key nutritional needs of consumers at an affordable price, we are confident that Nguvu yogurt will be a welcome contribution to the market, bringing nutritional relief to an area that has undergone so much hardship for the past 20 years.
References
Bremner, Jason. "Population and Food Security: Africa's Challenge." Population Reference Bureau. Last modified February 2012.
Ministry of Gender, Labour and Social Development and UNICEF-UGANDA. "Situation Analysis of Child Poverty and Deprivation in Uganda." UNICEF | Children's Rights & Emergency Relief Organization. Last modified November 2014.
Stay up to date on our impact
Join our email newsletter to hear stories of our work.